Boy, I didn't think I'd be back here this soon. That's cause for celebration!
So, now that grad school is done, I have to actually work somewhere. The good news? I found a job even before I graduated - in the distant country of China!
The city I'll be teaching in is called
Shenyang
, and it used to be the seat of the Qing Dynasty. You can see it
here
: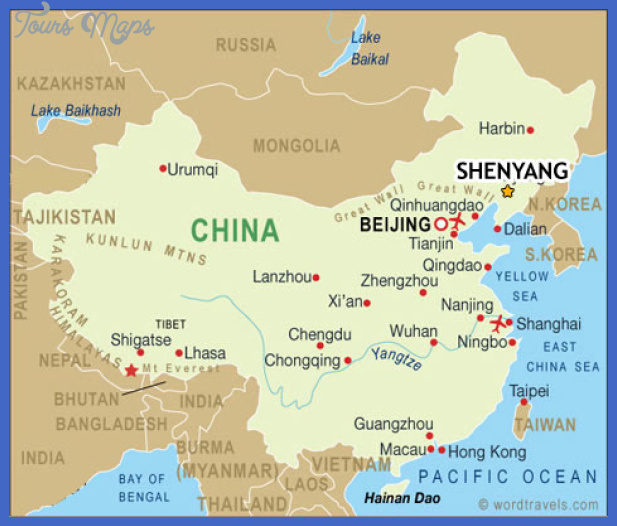 It's the yellow star up there in the northeast corner of the country, kinda by North Korea. Do notice that it's on the other side of the Great Wall.
I'm told Shenyang actually has a pretty heavy expat population (I've even seen pictures of a Koreatown in Shenyang), which means that there are several expat schools in Shenyang. I will be teaching at one of them. The contract I signed is good for one year, but I really plan to be around longer than one year, so here goes another elongated adventure!
I will actually be working, after all, and teachers' first years on the job are notoriously busy, so I don't know how much actual traveling I'll be doing when all is said and done. But, I'm told the staff likes to take group trips out to places, so I'll probably have at least a few posts to share.